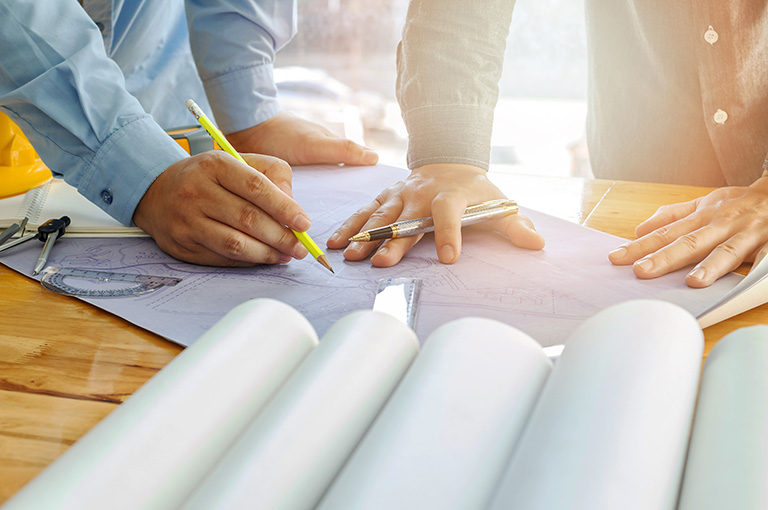 The BSCF is pleased to announce that its Competence Certification scheme for Building Control Inspectors (BCI's) has achieved Independent Assessment Scheme (IAS) status for the Registration of Building Inspectors (RBI's) following approval by the Building Safety Regulator (BSR).
The Building Safety Act 2022 brings significant changes to the building control profession, one of which is the requirement for building control practitioners to register with the BSR by April 2024.The register for RBI's opens in October 2023, and this announcement gives both public and private sector building control surveyors the assurance that passing the BSCF competence assessment is an approved method of proving competence to support their registration.
Dame Judith asked industry for change; she asked for a change of mindset to reprioritise safety, a change of culture and the introduction of measurable competence. Dame Judith challenged industry, and in particular building control to "get on with it, don't wait to be told what to do". The BSCF scheme, which is developed in accordance with the requirements of ISO17024, and is audited and accredited by UKAS, is a robust, impartial, and unbiased competency assessment which assesses a building control professional's individual skills, knowledge, ethics, and behaviours. The BSCF's model reflects the changes Dame Judith called for and the change our communities deserve. It puts people's safety first and holds up to scrutiny from all, including service users, senior managers, and insurers.
Speaking of the announcement Lorna Stimpson, BSCF Chief Executive said:
"We are delighted to have received approval from the Building Safety Regulator to provide independent competence assessments for building control surveyors in England. We have been impressed by the rigour of the BSR's process for acceptance which holds true to Dame Judith's vision of safety above all else, and we are actively encouraging building control professionals to prove their competence and make their application for registration."
Chair of the BSCF Board, Lord Porter of Spalding said:
"The BSCF offers both online and in-person assessments to suit individual needs. The assessment process has been established to ensure objectivity and all assessments are anonymised so that candidates are assured of complete impartiality without bias or conflict of interest; we believe this is imperative and aligns with the independent make-up of the BSCF."
The BSCF team is here to support all candidates through the competent assessment process and has released detailed video guidance on each step of the process via the BSCF website including:
An overview of registration.
The application process.
How to book an assessment.
The online assessment platform (what it is, how to use it and IT requirements).
Exam technique and example questions and answers.
HOW TO APPLY
Applications to sit the BSCF assessment can be made via the BSCF application portal.
Building Control Inspectors can apply for competence assessments in one of three classes:
Domestic Building Control Surveyor (aligned with BSR Class 2)
General Building Control Surveyor (aligned with BSR Class 2)
Specialist Building Control Surveyor (aligned with BSR Class 3)
ASSESSMENT DATES 2023
Online assessment
13 September | Tuesday 31 October | Wednesday 6 December
In-person assessment
13 September (location to be confirmed)
2024 dates available soon
More information can be found on the BSCF website or by emailing certification@thebscf.org
Footnote
Building Safety Competence Foundation (Community Interest Company) [BSCF]
The BSCF provides independence and impartiality when assessing and validating the competence of the building control profession. The competence assessments have been developed to enable experienced building control surveyors to demonstrate their competence in relation to building regulations. Building control professionals from both public and private sector backgrounds can now apply to validate their competence.
The BSCF's VISION is to give confidence in those professionally responsible for a healthy and safe built environment. Our MISSION is to lead cultural change in the construction industry by instilling ethics and elevating competence and standards in those responsible for the regulation, design, construction, and maintenance of our built environment.
The BSCF is a Community Interest Company, set up by LABC as a public interest organisation to provide a range of services to the construction industry. Working for the public benefit, public safety and consumer protection, the creation of the BSCF enables investment in the competence, ethics, and culture of the wider construction industry.